Werner Brandmaier, Dipl.Ing., a native of Austria and founder of the Institute of Feng Shui & Geopathology, comes to Feng Shui with a strong engineering background. He completed his masters in electrical engineering in 1983 and worked for more than ten years in the field of high tech medicine in one of Europe's largest and best equipped university hospitals, the AKH Wien (General Hospital of Vienna, Austria).
Over the past fifteen+ years Werner has studied with international Feng Shui masters Raymond Lo (Hongkong), Roger Green (Australia), Wilhelm Gerstung (Germany), Karen Kingston (England), Dr. Samuel Sagan (Australia), Lillian Too (Malaysia), Andre Pasteur (Switzerland), William Spear (USA), Denise Linn (USA), and many others.
With his technical background, Werner's personal interest is the clear demonstration of the effect of house and land energies on a person's subtle system and the introduction of new protective energetic devices.
Werner teaches seminars and is dedicated to spreading the message of Feng Shui, especially on the impact of subtle earth energies on our health and well-being. He is a member of the International Feng Shui Guild and the American Society of Dowsers.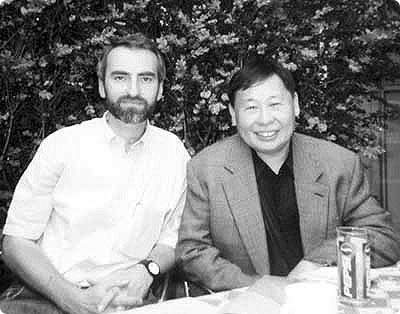 Werner Brandmaier with Master Raymond Lo
Werner also carries on a family tradition of dowsing and energy medicine. As a native of Austria, he grew up with a rich and progressive tradition in environmental consciousness.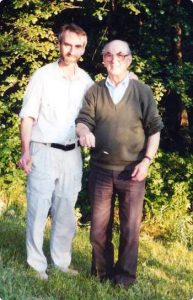 Werner's father, Max Brandmaier – early 2000 dowsing land in Austria